We provide expert support for clients who need short term, supplemental, and project oriented support and services, for example:
Supplement or mentor junior/mid level staff.
Senior level support to provide relief or backup support for junior to senior level staff -- vacations, illness, heavy workloads.
Support for clients who do not need full-time IT support staff.
Project managment.
Unix Systems:
Enterprise Sun Solaris administration with a focus on low maintenance and scalability.
HA configurations: Veritas Cluster Server
Storage and backup solutions: Sun, EMC, SAN, Veritas Netbackup, Legato Networker.
Email solutions: Sendmail, Qmail.
Network Systems:
Network architecture, router/switch installations and configuration.
Firewall -- Cisco PIX, Checkpoint, Sunscreen, Linux IPtables, VPN.
Security /Risk assessment.
Security architecture and Server hardening.
Remote monitoring solutions.
Network Management, Troubleshooting, Auditing.
Database Systems:
Oracle database design, administration, development and support.
DataWarehousing design and maintenance.
Upgrade, troubleshooting and monitoring.
Cross platform database migration (Oracle, Sybase, SQL,Tandem).
Training:
Unix administration best practices.
Veritas products: Cluster & Netbackup.
Custom curricula or simply hands-on mentoring.
Web and Development:
Web publishing and hosting.
Web applications: Apache
Web page development.
CGI in PERL, PHP, etc.
Mail handlers.
Javascript.
MySql db applications.
Project Management: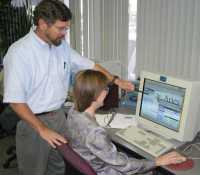 WHY OUTSOURCE
I.T. SERVICES?
Economics:
Aries consultants have the knowledge and experience to get the job done quickly and efficently, without the long-term expense of a hired employee.
Small to medium shops may find it more cost-effective to use an Aries consultant rather than hiring junior-level staff.
Get senior level results by leavening junior staff with an Aries consultant.
Best Practices:
Aries consultants provide services in a wide variety of environments, so we know how to architect computing environments for reliability, low maintenance, and low total cost of ownership.
Staffing constraints:
Hiring restrictions may impact projects. Aries services can be an effective strategy for getting projects done within budget.
Qualified staff may be difficult or impossible to recruit.
Project timelines may require immediate staffing.
Emergency support.
Training:
On-site consulting using Aries consultants can be a cost-effective alternative for training staff.
See our new website for home and small business services: wizgidget.com
See the article on the Typhoid Mary of the Internet!